Rena and Star rocking Agility on East coast with a 200!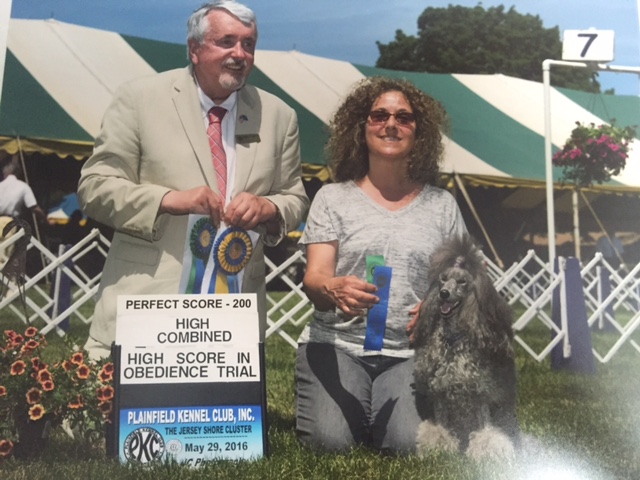 Star has completed her Utility Dog title with 2 first places and a fourth place. Star has also entered Utility B and has 4
Utility B legs with 2 scores of 196 1/2 and a First Place !!!! And Star just keeps getting better and better!
GCH CH Absolute Silver Star UD BN GO RN AX AXJ CGC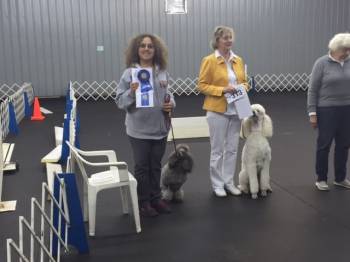 Hi,

Nick has his UKC CDX and first AKC CDX leg with a first place. He finished
his AKC RE in February.

Sue

4-5-15
Way to go Sue and Nick!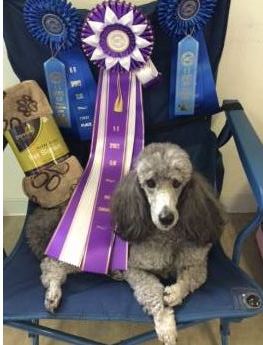 Nick as a winner at a recent UKC rally trial. He took high combined with a total combined score of 200. At another trial in obedience he got his first leg in graduate open with a 197.

Hi Amy
Big brag for Surf... I am so proud of him. He finished his Rally Excellent title placing 2nd.
And got his second Beginner Novice leg with a score of 197.5. Also placed second.
The person who won got 198 and she is a very seasoned handler. Numerous titles
in obedience. Couldn't ask for a better performance from him. He was so calm wish I can
have that focus in agility. Macy my brown mini got her first leg in Novice obedience.
So a good day. Plan to enter more obedience trials.
Happy Thanksgiving
Louisa
"Surf"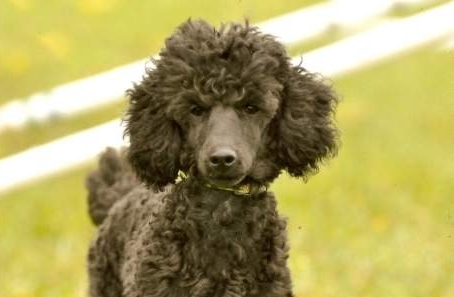 Star earned her CDX July 27, 2014
High in trial too!
GCH CH U-CD ABSOLUTE SILVER STAR CDX BN GO RN AX AXJ CGC UD-C RL1 CL1 CL2 CL3 VCX
One leg away from CL4!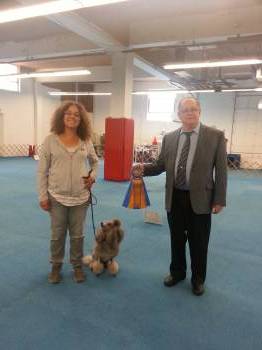 "Star" received a 194 1/2 and 192 from a hard marking judge
GCH Ch U-CD Absolute Silver Star CDX BN GO RN AX AXJ CGC UD-C RL1 CL1 CL2 CL3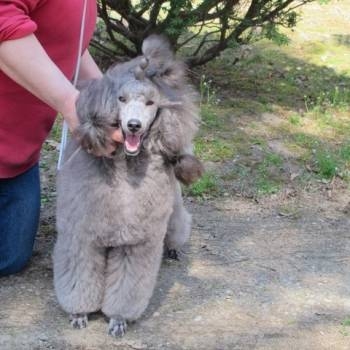 NICK!
8/9/13
Well, Nick had a successful day Friday, in UKC rally. 1st place with a perfect score and 2nd place with a 99!!!
Sue and Nick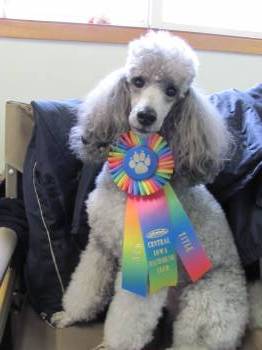 8/4/13
Nick got his 2nd beginners novice leg with a 197.5 and a 1st place! He would have had a 198.5 except I messed up and went the wrong direction on the long sit/walk around
NICK!
July 2013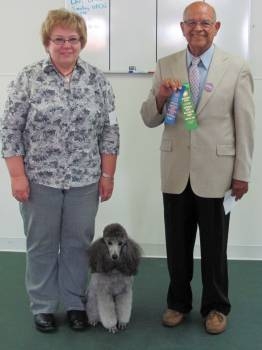 CIDC Obedience Trial 7/14/13, Judge Jose Martinez, 1st leg Beginners Novice


Great news! I entered Nick in a local obedience trial. He was entered in Beginners Novice
which is an optional titling non regular class. He did very we'll and I am totally stunned!!!!
There were 2 of us in the class. I had just entered one day. The dog in
the class with him took first yesterday with a 197.
I was hoping for a nice score in the 190s. He exceeded my expectations!!!
Mina's little boy got a perfect 200!!!!
Sue and Nick-Iowa
RAZZ!
July 2013
If it had not been for the sitting thing he would have had 195 points- not great but wonderful for me (he lost some on the free heeling)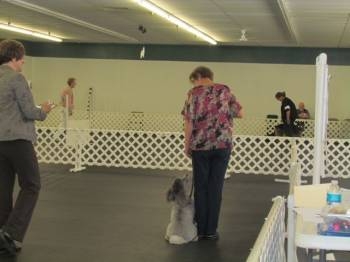 Razz & Margaret
1st ribbon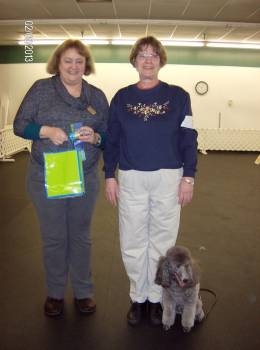 Mina's CD was earned just days before her first litter!