Hi Estelle, Amy, and Joel,

My boy got his third novice jumpers leg today with not only a first, but he
had the fastest time of any dog in all the classes. He was really focused
and just wonderful. I am holding off entering standard until I feel he
really is solid on his contacts. I am so thrilled with how he is running!

I hope I'm not being intrusive. But I am amazed and thrilled that Quirk and I are actually running in trials,
and he is doing so well! I cannot tell you how many people notice him. I am not getting a swelled head because there is
always work to do and I am loving the work even more than I love the trials. He is that much fun to work with.
I am sending his first open jumpers run. I pushed myself to trust his sends and did a blind cross, almost too late,
but I am working on my timing, and he responded as though he'd been doing this forever. Such a boy!
Eddy, 1 year old 7-21-14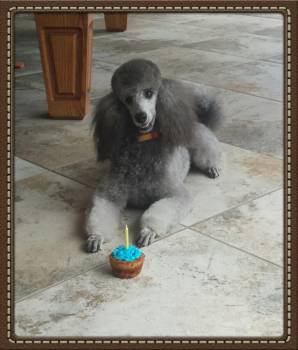 Hi Estelle, Amy, Joel, and Gail,
I ran Quirk today for the third time in an AKC jumpers run. He really has run well all three time, although
the second time I got too nervous and sent him off course. I sent you the first AKC jumpers and here is his
third time and 2nd Q. Both with first place. What was the best thing is that I am realizing that
I can trust him to focus as soon as I tell him to get in his start position. Then all the sniffles go away and he is set. today he
didn't even have sniffles. My only complaint is that the run was too darn short because i was having so much fun!

Rebecca
4-6-15


Agility Success
Smoking hot, amazing Quirk!
Photos and video coming soon!
Hi Amy, Estelle, and Joel,
I ran Quirk in his first AKC trial this weekend, two days. He was brilliant
both times, but I made a mistake in his run today. But this is his perfect
run and first novice JWW leg. I am not ready to run him in standard yet. I
want his contacts more solid and I am hoping that by then he will be able to
settle down a bit before runs. I hope you enjoy watching him.
Rebecca - 3/22/15
Razz Runs, jumps and weaves!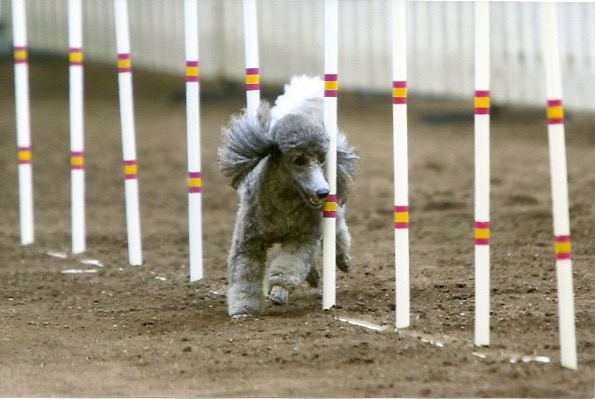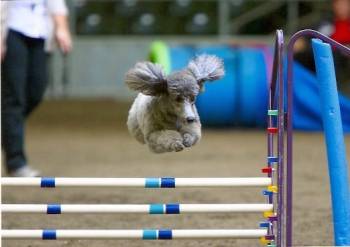 "Noodle"
MACH8 Safranne's Carbo-Loading Pasta MXC2 MJB3 - PR09890704

"Getti"
MACH5 Safranne's Silver Spaghetti MXB2 MJB2 - PR11875301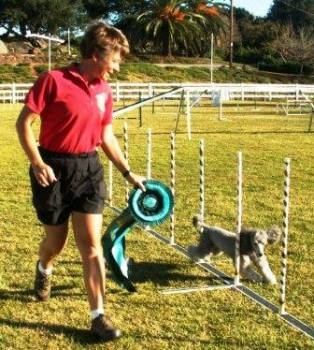 GETTI MACH 5!
(First MACH was earned in January 2012!)
So proud of Noodle, Getti and Anne Platt. Owner of Dog Quest Agility in Escondido, CA
"Dori"
flying high!
"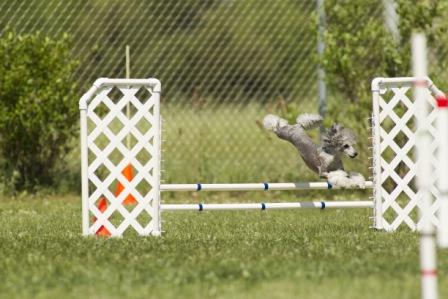 "Star"
GCH Ch U-CD Absolute Silver Star CCX BN GO RN AX AXJ CGC UD-C RL1 CL1 CL2 CL3 VCX - PR15295603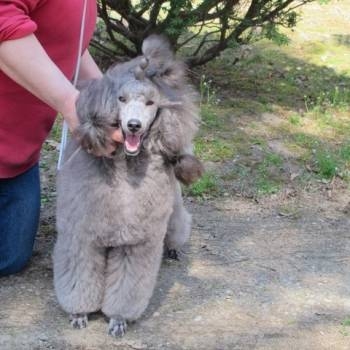 Mr. SURF(blue)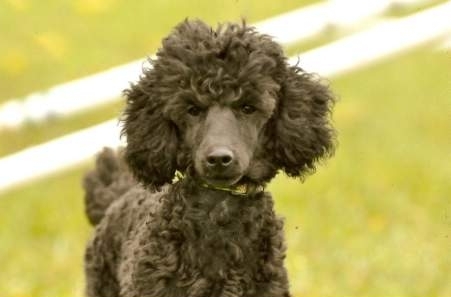 Hi Amy
Still need one more std leg for our excellent title. Did a rally trial a couple of weeks ago. First time in advance rally, and he was a star having a score of 98 and first place. First time off leash. Also got our novice fast title last weekend. Very proud of him. Right now in agility we have been having moments of brilliance and a couple of errors on the courses. Still learning how to run him. All in all I am very pleased with him. He is always up for anything. Even in this cold weather, he wants to play ball and run around in the snow.
Well let's hope for an early spring!
Stay warm
Louisa
"Janie"(blue)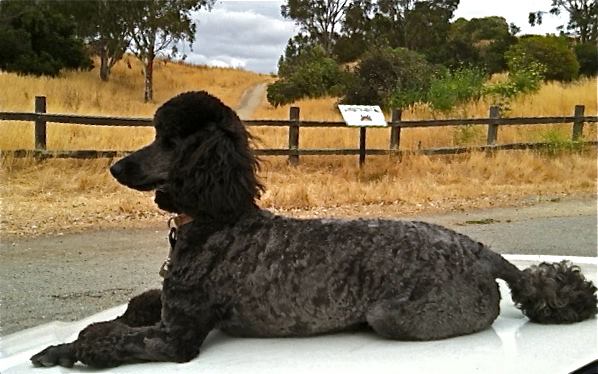 Hi Amy:
Here's a few photos I took of Janie. We're training on agility and obedience and have started doing some nose work classes. Although she knows how to do all the obstacles in agility, we're still working on foundation skills and teamwork. She loves playing agility with me and we have a lot of fun, but she's still easily distracted with other dogs, anything else that moves and her environment in general.
All the best,
Ceci
Janie has recently competed and achieved legs in novice agility as of 2/2015